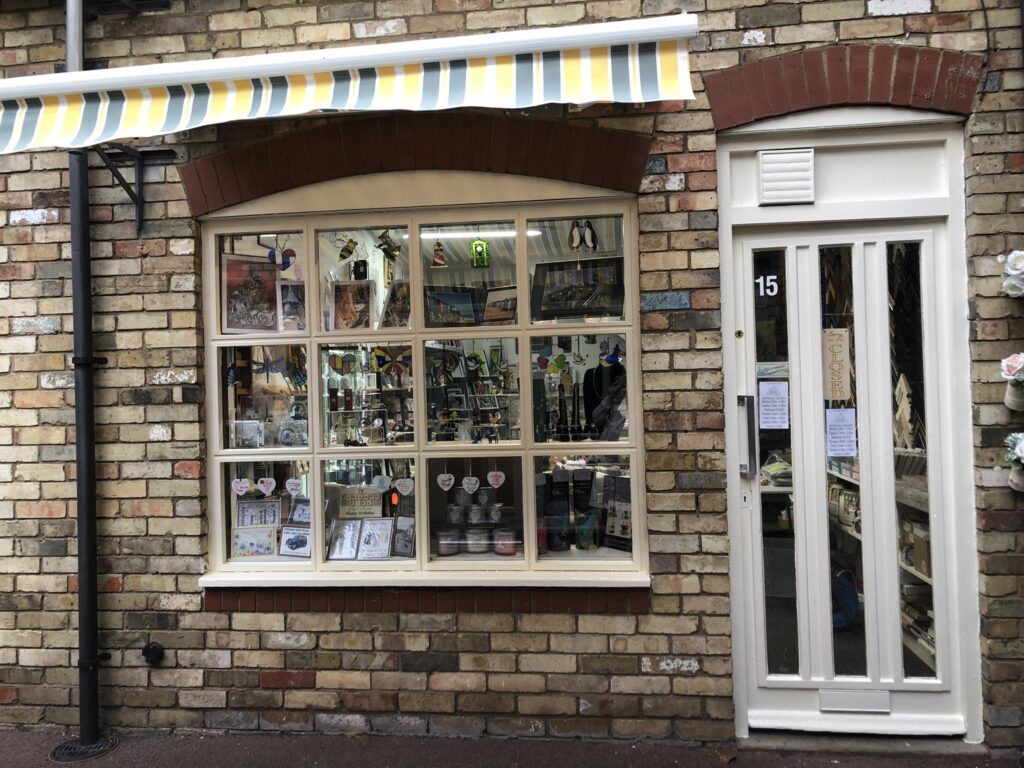 Paul and Sandy Graham :–
We started out on Cambridge Market as My Little Shop Cambridge in 2012. We enjoyed meeting many customers and lots of different friendships were forged there. Then the pandemic hit – and the restrictions forced many changes.

We were fortunate to find a shop in St.Ives – our home town – so it was a natural progression to get our business up and running again. Knowing that we would not be able to stock the whole shop ourselves, we approached other local businesses to share the display space. There are now 8 independent businesses trading from The Shop at No15.
We offer a wide range of gifts suitable for all ages, many of which are handmade; personalised greeting cards, again all handmade; original works of art and prints; hand crafted stain glass hangings; hand beaded jewellery; photographs of local scenes, taken by a St.Ivian photographer; scarfs; buttons and ribbons – and not forgetting our bespoke framing service, with over 1,000 samples available to view.

We pride ourselves in offering a professional framing service, giving advice and suggestions to ensure you get the correct frame for your special picture. We also carry a range of ready-made frames, if you require an instant solution.

Our gift and card range, offered at affordable prices, is always changing with many items totally unique and one-off. We may be a small shop, but we have packed a lot in, so please take the time to pay us a visit as we know you won't be disappointed!